Flawed construction results in costly repairs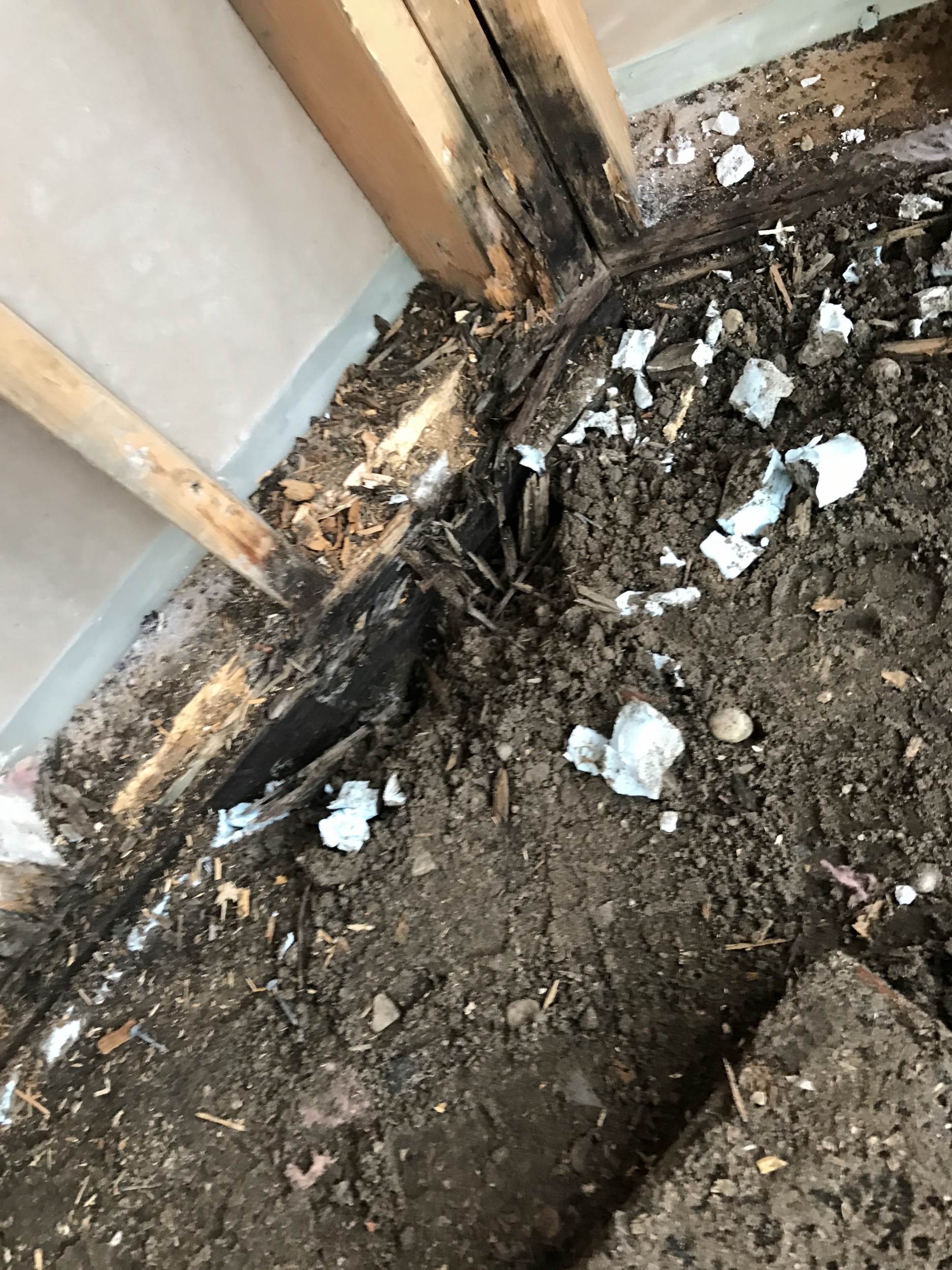 Mould creeps up on an old, deteriorating wall prior to our repairs.
Poor construction of walkout basements from previous contractors is a common dilemma and something we've had to correct time and time again over the years for our clients.

One of the projects we are currently working on is a large renovation of a '90s-era home in Strathcona County. The home was deteriorating because of a negative slope in the foundation, causing water to drain towards the back side of the house.

The original contractor failed to use the appropriate pressure-treated materials on the back side exterior load wall. Such materials are required by the Alberta Building Code and failing to use them has resulted in a costly repair for the homeowner. If left unaddressed, the entire back side of the house would have started to settle.

Our solution was to build a temporary wall on the interior of the house. This held up the back side of the house while we removed the existing, deteriorating wall and rebuilt a new, structurally sound wall with the correct pressure-treated materials as required by the Code.

We also installed a waterproof membrane at ground-level as double-protection against any future moisture.

Time and time again we have corrected the work of poor construction habits in our renovation projects. We've seen homes constructed without proper drainage, weeping tile or the correct building materials. It's important to know that the contractor you hire and trust doesn't cut corners and does the job right the first time.
We constructed a temporary interior wall to hold up the
back side of the home while the old, deteriorating one was taken down.
Here is the new, framed wall on the outside of the house,
constructed with proper materials prior to insulation.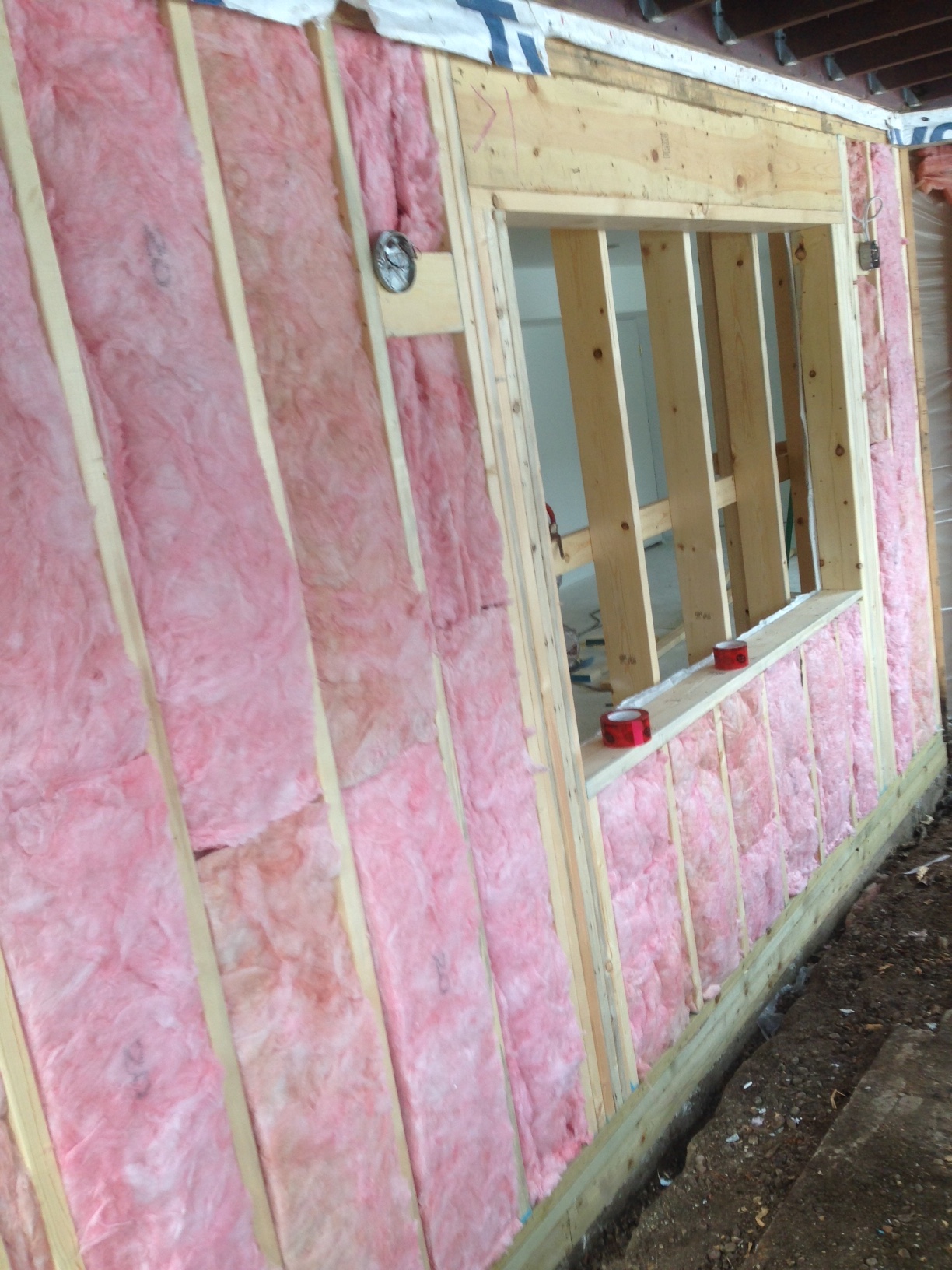 To help save on costs, we insulated the wall from the
exterior so that the interior drywall didn't have to be removed.